Crawler Cuisine to Toddler Tucker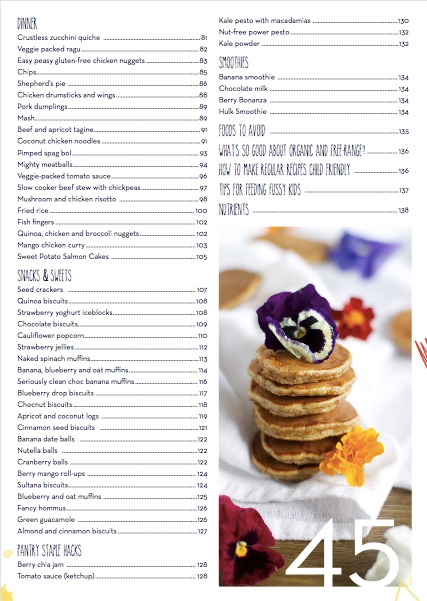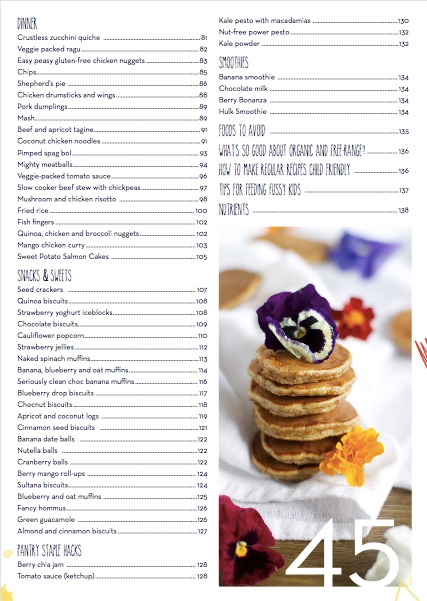 Crawler Cuisine to Toddler Tucker
This eBook is designed with your toddler in mind. Your fussy, food throwing, messy toddler. All recipes have been designed by real mums themselves and also Naturopath and fully qualified Nutritionst Shannon Stokes and food Blogger Claire Cameron. With over 144 pages of recipes, nutritional information for feeding your precious ones and a whole heck of a lot more!
Would you rather trawl Pinterest for nutritionally balanced, delicious wholefood recipes to feed your little ones until your eyes are popping out of your head, or have everything you need in one amazing eBook that you can access from your phone, iPad (if the toddler will let you) or computer?
Yes you can feed your little rascals healthy, whole foods, even if you hate to admit it but you don't know what chia seeds are.
Crawler Cuisine to Toddler Tucker eBook
Nutritionist Shannon Stokes and Food Blogger and wholefoods enthusiast Claire Cameron, having had two kids of their own (each), had noticed a trend not only in Shannon's clinic but amongst their friends who had babes too. They noticed overwhelm and totally misguided information.
Like every aspect of parenting, everyone has an opinion - weaning, starting solids and feeding kids seems to bring out some interesting ones. So the two collaborated and combined their knowledge to create an easy, one-step eBook that covers everything you need to know to feed your kids from 6 months.
IMAGINE BEING ABLE TO COOK JUST ONE MEAL FOR DINNER EACH NIGHT THAT WILL SUIT THE BABY, THE TODDLER, THE PREPSTER AND THE HUSBAND (WITH A LITTLE TWEAK).
NOT ONLY THAT, IMAGINE KNOWING THAT EVERY RECIPE YOU COOK HAS THE TICK OF APPROVAL FROM A QUALIFIED NUTRITIONIST AND IS TRIED AND TESTED BY ACTUAL MUMS WITH KIDS SO YOU KNOW THEY'RE ALL QUICK AND EASY.
Heck, why stop at just crawlers? They just kept adding and adding recipes and tips and tricks and ended up with a massive bible of wholefood-rich recipes and ideas to feed the whole family.
Imagine how you will feel, knowing you just have to open Crawler Cuisine to Toddler Tucker to find a nutritious, nut-free recipe to take to the kindy morning tea tomorrow that the kids will actually eat.
Need lunch to take to mother's group that little Billy who can't have gluten can eat? You'll find it in this book.
YES THERE ARE RECIPES IN HERE FOR YOU EVEN IF YOUR CHILD HAS ALLERGIES OR INTOLERANCES.
Yes you can cook all our recipes even if you don't think of yourself as a great cook. We are mums.
Mums who are going through the tantrums and the fussy eating stages with you. We're here to help you whether you're a kale-loving hippy, budget mum, vegetarian, farmer dad, amazing carer or superstar grandparent.
WE WANT TO HELP YOU SET THE BUILDING BLOCKS TO GROW NOURISHED, HAPPY, HEALTHY HUMANS.
NOTE: This is a digital product. You will receive a digital file of the book and not a physical copy.
CUSTOMER REVIEWS
Natalie on June 6, 2017
Thanks so much Shannon & Claire! I follow you guys on Insta and have been meaning to make this purchase for weeks! I am Sydney based, wish I was closer so I could make an appointment!
Michelle on July 20, 2017
Hey girls just a short message to say hi and THANKS I purchased your e-book crawler cuisine as I was searching for inspiration on what to feed Sienna. I love it!! You have done a brilliant job.
EASY DELICIOUS RECIPES! Sarah on Dec 13, 2016
Thanks claire and shannon for producing such an amazing cookbook full of nutritious recipes that are easy for mum to cook and the kids love to eat! It is my go to for new ideas for the kids amd so easy to follow.
SO MANY OPTIONS! I LOVE IT!
Kylie Ryan on Dec 13, 2016
This book has been my go-to for menu planning since I bought it. There are so many recipes that are easy, nutritious and great for babies, kids and parents! It's so nice to have one book with all the info and recipes I need to feed my whole family. My kids love the little dessertsand I love how many different variations there are of child friendly meals and snacks like meatballs and pancakes! Can't recommend this book highly enough.
WONDERFUL HEALTHY, NUTRITIOUS RECIPES!
Michelle on Nov 21, 2016
I absolutely love this recipe book - it is filled with so many healthy and easy recipes for the whole family!
I have been this book for a few weeks now and has become my go-to book for all recipe ideas!
The recipes are very easy to follow, nutritious and extremely delicious! Thank you Claire and Shannon for writing such an amazing recipe book!
NUTRITIOUS, EASY & PRACTICAL
Alana on Nov 08, 2016
I have had Bub Grub for a week now and it's been a wonderful source of inspiration to cook for my 20 month old. The recipes are easy to follow, very nutritious and extremely delicious! Thanks Claire and Shannon, you've definitely helped me find some creativity and inspiration in the kitchen again!!